Furry Friends

The walls of Delta are bursting with animal enthusiasts, and our pet-loving culture is no secret to strangers. We have a handful of dedicated doggies that lead our canine operations team, and our visitors can expect to be greeted at the door by our furry friends.

Tanner, Molly, Tank, and Georgie are committed to providing the Delta team with complimentary kisses and warm hugs in exchange for long belly rubs and tasty treats. They never leave their energetic, silly, lovable personalities at home. These pooches are no 9-5ers.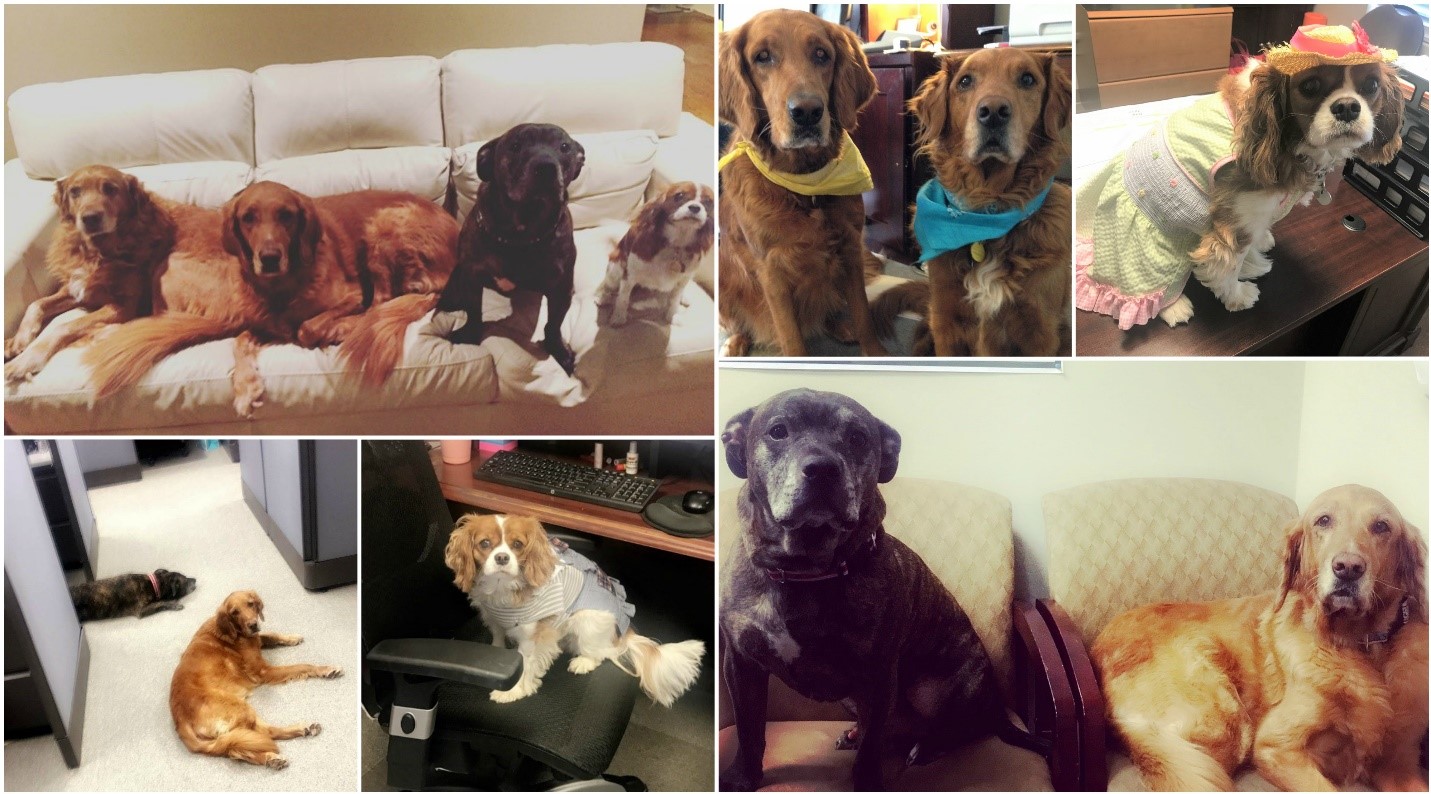 Meet the Delta Team's Fur-babies of the Season!


MEET BUDDY AND DAISY!
Buddy and Daisy share the spotlight with the Hayden family in Florida. Here's what doggy dad, Will, had to say about them… Buddy was adopted by our family after being left on the side of the road. We brought him home, cleaned him up, and tried to find his previous owners. When no one claimed him, we knew he would be welcome with us! His eyes lit up when he found an abandoned tennis ball in the backyard. Now he's never far away from at least one ball and, although he will play fetch, he's perfectly happy to throw the ball to himself. He likes to sleep on the bed when he's allowed and will squirm around until he makes his way under the covers. I once heard someone say, "Don't just adopt a dog, adopt your dog." That is definitely what happened with Daisy. I went to the shelter one day just to look. I walked through the whole place but only saw one dog. She was a skinny, tired little dog with big brown eyes sitting right by the front of the pen and looking for some love. I asked to see her. She was the sweetest thing, and I was instantly in love. We named her Daisy, and she has been part of our pack ever since. People who say that money cannot buy happiness have never paid a pet adoption fee. Daisy loves greeting guests at the front door with her trademark smile, often mistaken for the look of a killer attack dog. When she's not outside catching some Florida sunshine, she keeps watch over the house and protects us from the mailman, friends, the Amazon delivery guy, and anyone else who dares to come to the house. Both dogs like to go for car rides, although fearless Buddy is always ready for a motorcycle ride with his doggles.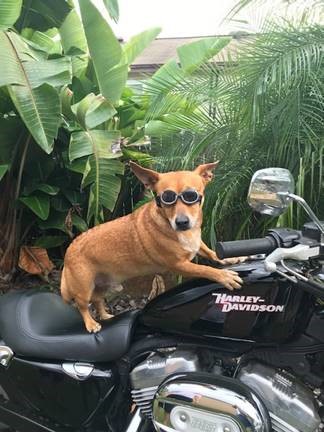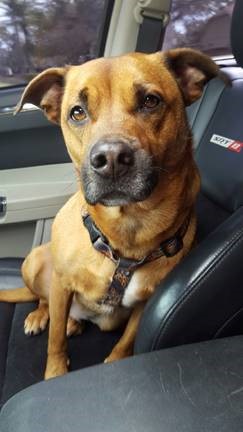 MEET SLAYER, A GENTLE GIANT!
Don't let his name fool you! Slayer is a 110-pound Bernese Mountain Dog, and he's a big, furry baby! He loves getting his bottom scratched and snuggling with his two favorite girls, Mercy and Mavis! Though he is a winter-made puppy, Slayer loves his home in Georgia with his parents, Stephanie and Robbie!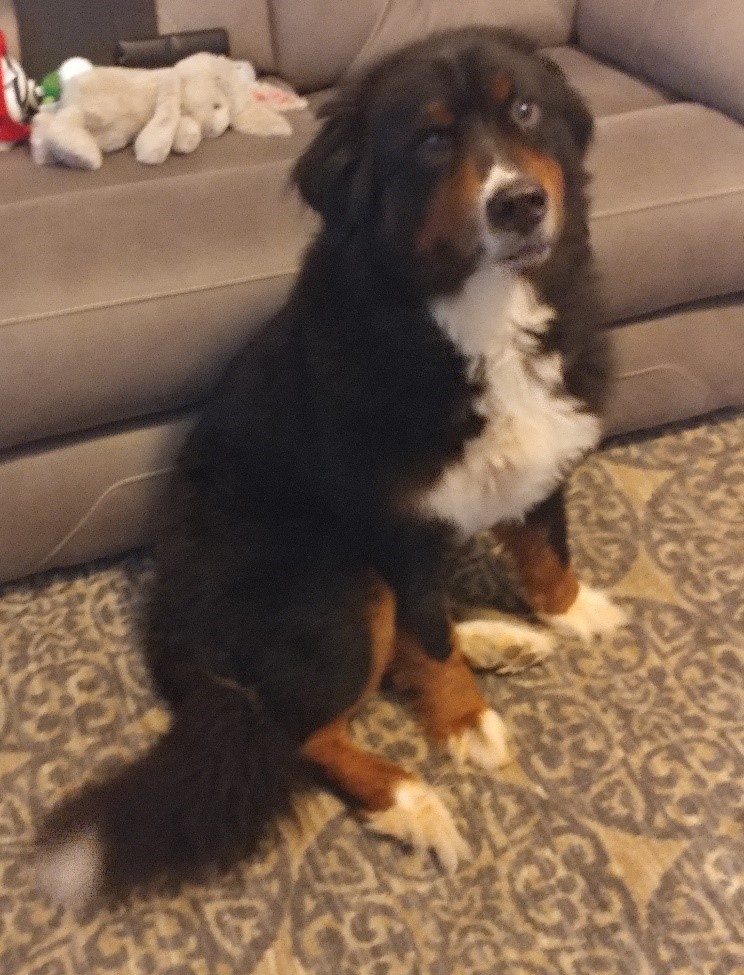 MEET MOOSE, A STYLISH ROTTI!
Moose is a 1 ½-year-old Rottweiler who is full of energy. He loves to play, no matter what time of day it is. Moose's favorite game is tug of war. He is also a sock bandit! If you're missing a pair or two, you can bet Moose has them hidden somewhere around the house. Moose is a member of the Adams family in Florida.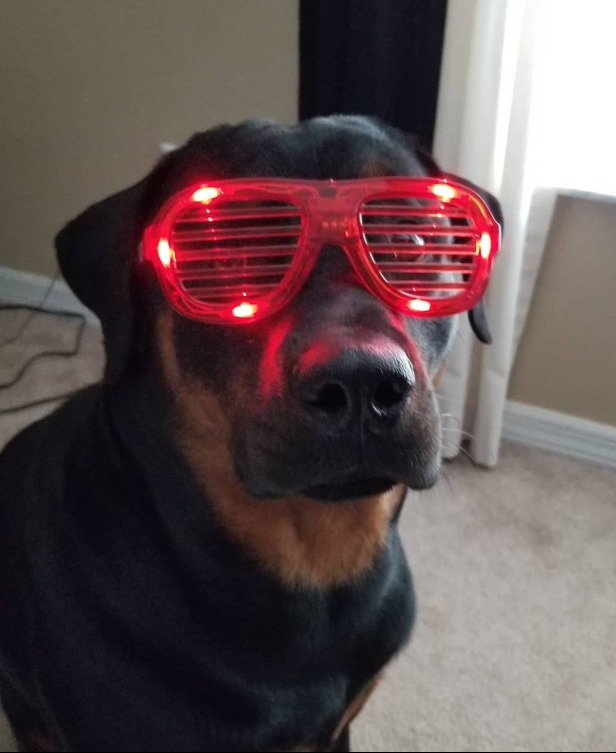 MEET OLIVE, A CUDDLY CANINE CUTIE!
Olive is the newest member of the Gardner family. She is a sweet German Shepherd-Husky mix, and she quickly captured the hearts of her mommy, daddy, brother, and sister. Olive spends the majority of her day by her dad's side as he does personal training with clients. After that, it's naps and snuggles when her mom gets home from Delta. Life can be tough as a puppy, but this gal has it made in the shade with constant kisses and walks, treats galore, and a comfy bed next to her favorite humans.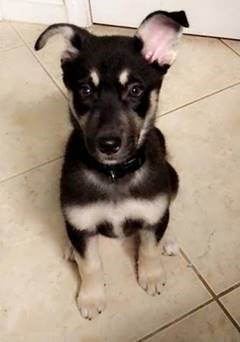 MEET COOPER AND CHARLOTTE, TWO DELIGHTFUL DOGGIES!
Cooper, a crazy little man in the Cohen household, is half Border Collie and half Labrador Retriever. This handsome and ever playful fella is just over a year old. He was snatched up by the Cohens as soon as they locked eyes with him behind the glass at the pound. The poor guy was being trampled on by his older sisters, and now he has "a bone to pick" with his new sister, Charlotte! Charlotte is a 2 ½-year-old snow-white Labrador Retriever. She is a fully trained service dog who loves to sleep as often as possible and begs to have her belly scratched for hours on end. Cooper and Charlotte make quite the couple, and they're excited to move to Georgia with the other poochies at Delta Land!